Babes who brunch in LA
A week in La La Land.
It rained almost the entire time we were there (what droubt?), but we found a few fun places to stay dry.
I met my best girlfriends in university. Now that we all live in different corners of the country, we try to meet up in places we've never been to. We chose Los Angeles for our first big trip together.
We arrived early afternoon on February 13, 2017. After waiting in the wrong spot for our uber (twice), we finally found a ride from LAX to our Airbnb in Korea Town. Our Airbnb was actually a hostel in an old building with a sign worn from years in the sun: Academy House. Faded pink concrete. A cracked driveway. A second floor balcony at the rear of the house decorated with twinkle lights, covered to keep the rain out. Each room had a name: Biology room, Library. Ours was Art Room. Three beds and a private entrance, and an old puppy named McCoy.
We brunched and shopped at The Grove a few times, walked the stars in Hollywood, and ate tacos on the beach in Santa Monica. We drove out to Malibu beach (it's farther than it seems) to watch the clouds roll in from the ocean. We ran around Disney for a day, and ate the best donuts I've ever had. We tried to shop in Santee Alley, but took a wrong turn and found knock-off shoes instead—not a bad trade if you ask me!
We loved happy hour and dinner at The Stocking Frame. Coups filled with bubbles, of course. The Perch, a rooftop cocktail bar, has unbelievable views. We drank espresso martinis by the pool at Sky Bar and danced through Friday night at Nightingale.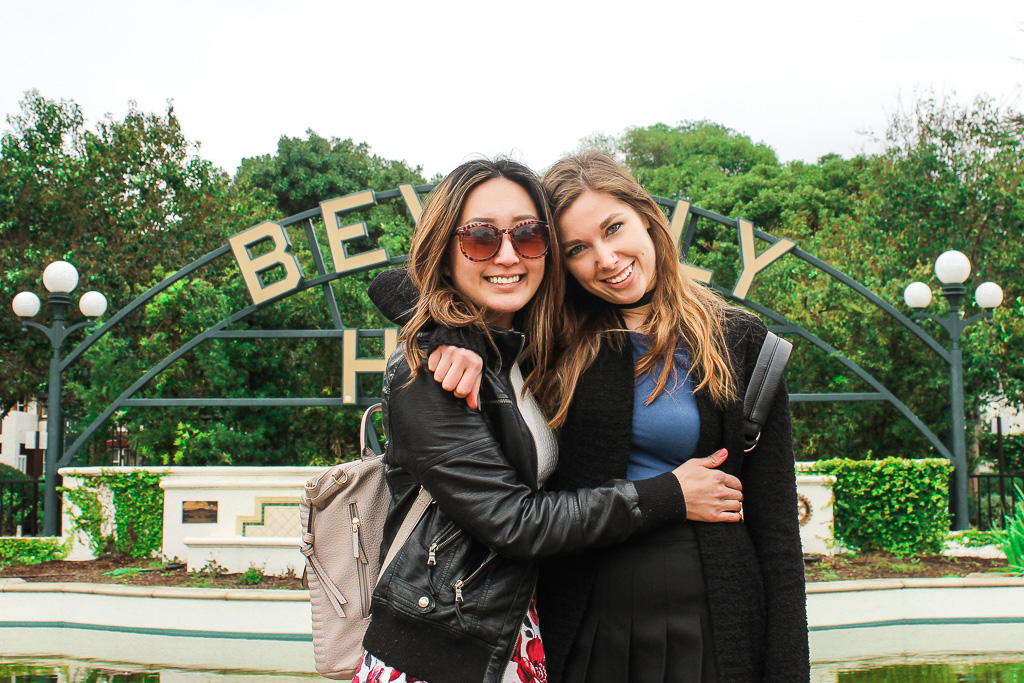 Our small screen debut.
All major television shows that are filmed in Hollywood are actually free to attend if you are able to get tickets beforehand (apply here). We woke up at the crack of dawn to be on The Price is Right. Fueled by coffee and bagels from the little shop across the street from the studio, we chatted with the director and were directed to seats front and centre when the show started. Unfortunately, our names weren't drawn—but we think it was close.
After the show, we hopped in an uber to get to the beach. Our driver said he was Arnold Schwarzenegger's bodyguard in another life. He said he'd partied with Charlie Sheen too.
We walked into a little bar beside the beach where the bartender was ready to tell us a few stories. He told us how people used the pier and underground tunnel system to smuggle alcohol into the basement of his establishment—a prohibition era speakeasy.
The ocean was calling, so we walked out to the beach. Makers sat next to their stalls along the pier. Cartoonists and 3D photos. One woman sold painted dragon letters for $1 per letter.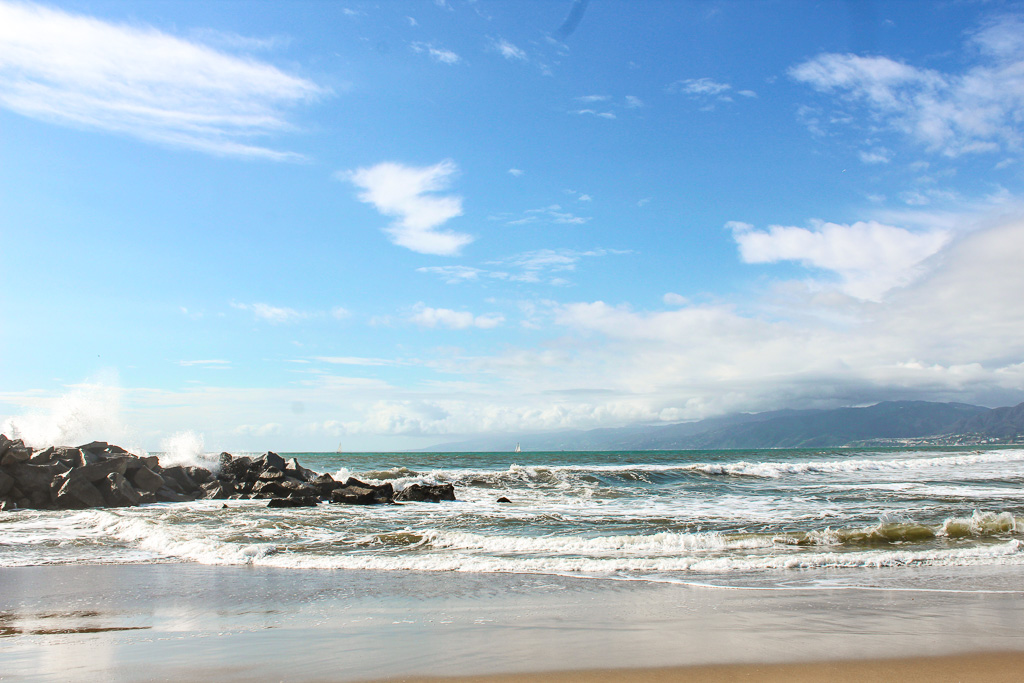 Los Angeles is so big that even in 8 days there we didn't have enough time to cross everything off our list.
Related